TURN GOOGLE SEARCHES INTO SALES.
New Restaurants on Google Food receive an average of 57 orders per month. 80% of which are from new Customers!
New Restaurants on Google Food receive an average of 57 orders per month. 80% of which are from new Customers!​
70% of restaurant searches begin on Google with the key phrase "cuisine types" vs. the restaurant brand name. Every day, three billion search results are generated from over 17 million searches for "food near me."
With ZenDelivery Google Food Ordering, your restaurant can capitalize on these searches by enabling consumers to order online from your restaurant across Google Search, Google Maps, and Google Assistant.
How Does ZenDelivery
Google Food Ordering Work?
Your digital menu is synchronized with Google and becomes discoverable through Search, Maps, and Assistant, with an order button on your Google My Business listing.
So, when hungry patrons nearby are searching Google with terms like "best Italian restaurant near me," your restaurant can easily be found with an "order online" button. With just a few clicks, guests can select their items and place an order for pickup or delivery. Once a customer places an order, it's business as usual. A notification is sent to your restaurant, you fulfill the order, and the customer enjoys your delicious food!
Customers who use Google Maps to search for nearby restaurants can order from your restaurant using multiple search criteria, including "takeout" or "delivery," price, etc. For customers exploring specific cuisines, such as "pizza delivery near me," Google will prioritize your restaurant in the search results when you opt-in to ZenDelivery Google Food Ordering.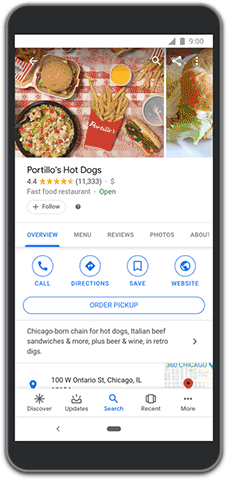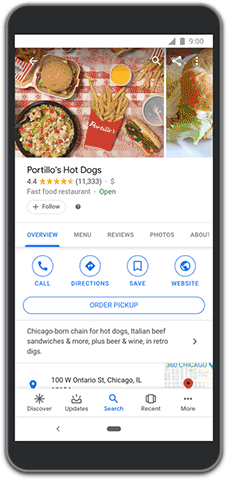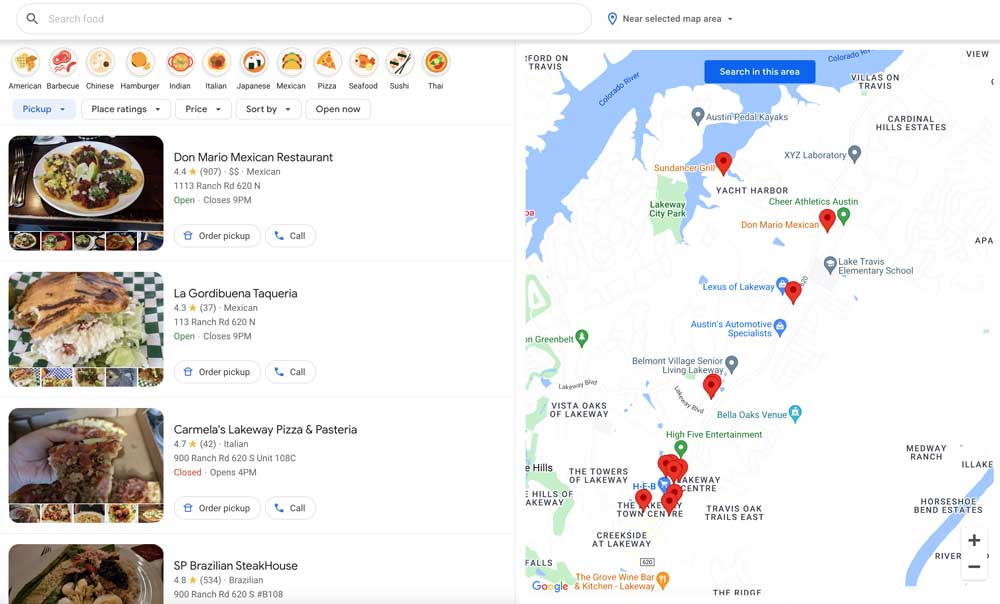 TESTIMONIALS
What Our
Users Say...
ZenDelivery has been our preferred third-party delivery service for a few months now, and we now see how much the other services overcharged us! We highly recommend working with ZenDelivery; their customer service team is top-notch, saving us tens of thousands of dollars every year. Thank you, Zen!
Partnering with ZenDelivery has been a complete game-changer for our business. Before working with ZenDelivery, we were tied to eight different tablets tracking our deliveries. With Zen, we have integrated eight tablets into ONE that tracks all of our third-party delivery partners!! This is the only third-party delivery service we know of offering this integration.